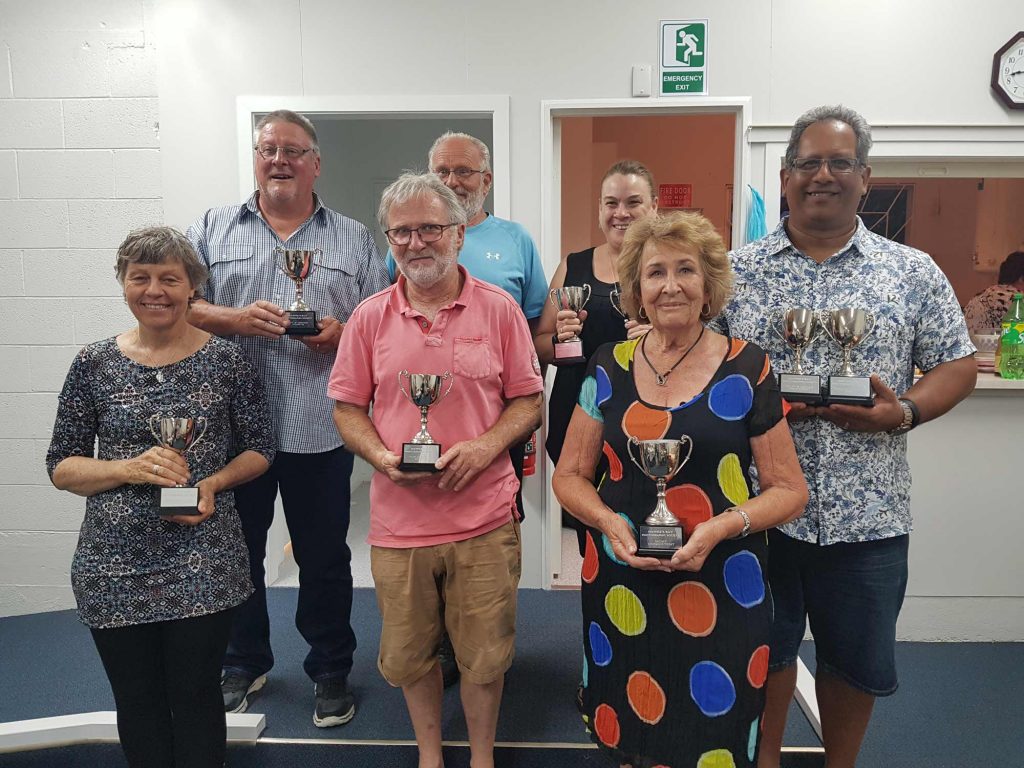 Thank you to all the members and partners who attended our end of year festive dinner and awards evening, and contributing lots of plates of deliciousness for a shared dinner.
A special thanks to Liz and Andrew for sorting out the print awards and certificates as well as organising the judge and the catering for the evening. Also let us not forget the committee members and volunteers who helped with getting all the food ready and making this a successful evening.
A huge thank you to EVA BRADLEY, our judge for the print awards who provided us with a her thoughts on the final selection of images for each category and the winners of the cups – see photo above. Eva congratulated all who took part and the high quality and volume of entries submitted – so well done all who took part in this event.
The list of all print awards winners and end of year accomplishments are listed in this document – click this link to view: Prize-giving 2020