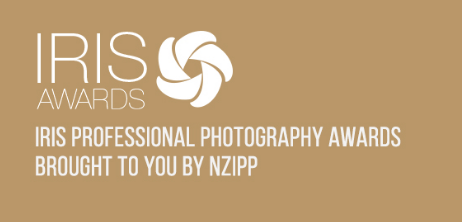 The New Zealand Institute of Professional Photography (NZIPP) had their annual Nikon Iris Awards 2020 in August. The judging of this years submissions are available on Youtube to view at your leisure (links at bottom of this page).
There are some amazing images in the 15 categories so there is something to interest everyone in the group. 
Hopefully you will find the judging process informative on how they interpret what is presented to them and provide constructive critique and feedback for the author. This may be extremely helpful when applying a critical eye over your own images and post production. 
The format of the judging is as follows:
Judges
There are 5 judges scoring at any one time – other judges are on standby and can be swapped at any time for a break or if they are the author of the image or know the author
 There is a convener who helps the process run smoothly 
Judges are made up of highly regarded and accomplished photographers in their own fields.
 New Zealand and international judges
Process
There is an image run through of all submissions
Prior to the judging process the convenor reads out a description of the category and expectations
Each image is displayed for about a minute or two for the judges
The judges then score the image and the average of the five scores is announced. If there is a vast discrepancy in the scoring between judges then this can be challenged and a discussion takes place on the merits of the image. The convenor then requests judges to resubmit their new scores. The new final average score is then submitted against the image.
The scoring of images fall in the following Awards categories
95-100 Gold with Distinction
90-94 Gold
85-89 Silver with Distinction
80-84 Silver
75-79 Bronze
Not awarded
60-74 Professional Standard
50-59 Below Professional Standard
Scoring and Awards information
Additional info on the scoring is in the table below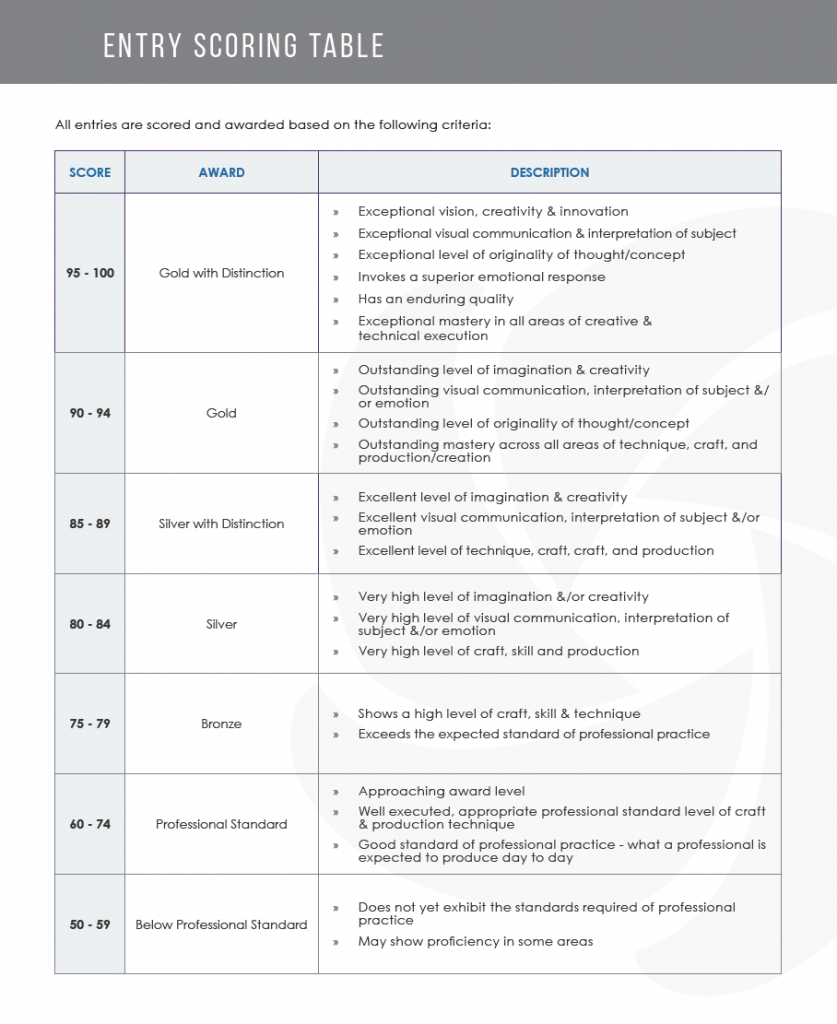 Awards categories and links